About this Product
Each Teacup Cozy is hand crocheted using 100% cotton yarn. Dress up any mug while also keeping your hands comfortable – no more hot mugs. Makes a great gift for the tea lover in your life…..or just a great gift of self love.
*Mug is NOT included.
SIZE: Our small cozies typically fit smaller mugs that are 8-12 oz. Regular cozies typically fit larger mugs that are 12-20 oz.
MATERIALS: 100% Cotton Yarn
COLOR: yellow, mint/aqua, light blue, lavender, purple, or coral. Not pictured colors: denim, white
Tag Side: Left-Handed - tag is placed on the side facing out while holding mug in the left hand by the handle.
Right-Handed - tag is placed on the side facing out while holding mug in the right hand by the handle.
PACKAGING: All cozies are packaged in a clear ziplock bag with care instructions printed.
CARE: While it is best to hand-wash your cozy in cool water, they are machine washable in cool water. We do recommend that they be placed inside of a garment bag prior to placing in washer or dryer so that the yarn does not get caught up in the washer or dryer. Please also note that some shrinkage may occur if heat dried. It is best to lay flat to air dry. Do not use bleach. Wash in cool water.
Raleigh, NC
Welcome to Steep Right Up™️, where it's always time for tea.  Tickle your tastebuds with one of our brews! April/May New Teas ~…
Contact Maker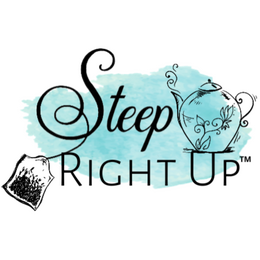 Meet the Maker
Melodie (AKA Crazy Tea Lady) is a Christian wife, mother, grandmother, daughter, sister, and friend. She is an entrepreneur with a creative spirit. She enjoys a good cup of coffee or tea and is always willing to share. Melodie is the founding owner of Steep Right Up™️(formerly Tea, Cup & Kettle). She is a Certified Professional Aromatherapist and an Herbalist for over 25 years and has brought her experience and knowledge of oils and herbs to the business of tea. She has taken the time over the years to expand her knowledge of teas, herbs, and blending through reading, taking classes, and personal experience through trial & error. She takes her time creating her blends and loves the challenge of creating custom blends for her customers and for a cause.
When Melodie is not working on her business she is spending time with her family. She has a husband, 4 boys (all grown), and so far 4 grandchildren. She also enjoys reading, crocheting, soap making, resin crafting, and Bible journaling. All of which go perfectly with a nice cup of tea.
It is my desire to introduce the love of tea to as many as I can. I'm looking forward to brightening your day one cup and one sip at a time!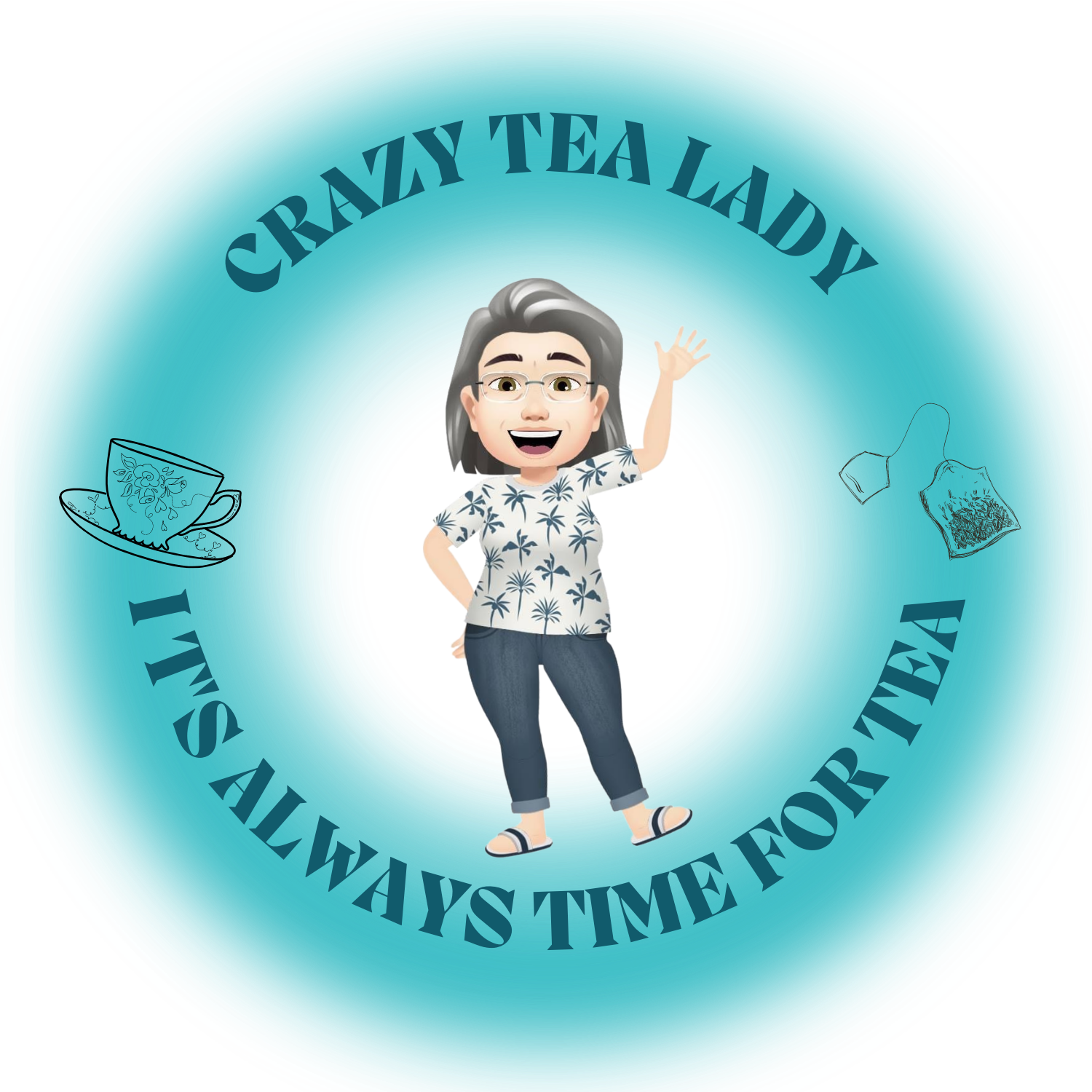 How it's Made
Each Teacup Cozy is hand-crocheted using 100% cotton yarn. The "buttons" are also crocheted for each cozy. The "teabag" is crocheted and then attached using the cotton yarn. Custom sizes and colors may be available upon request. We use 100% cotton yarn so that they are easier to clean and we prefer all natural fibers.

The crocheted tag is put facing out. So a Left-Handed option would put the tag on the side that would face out while the mug is held in the left hand by the handle. And vice verse for Right-Handed option.
Shop Policies
Our Disclaimer, Return and Shipping Policies can be seen below. To view our complete company policies please visit: https://steeprightup.com/company-policies
Returns/Refunds/Exchanges:

We want all of our customers to be happy with their purchases. If you purchase one of our regularly stocked products (excludes custom – see below regarding custom products) and are not happy with it please contact us.
We do not offer returns, refunds, or exchanges on custom orders unless there has been an in-house error. Custom orders would be a product that you have requested a specific blend of any of the following (but not limited to): teas, coffees, packaging, labeling. If you are sent the wrong product we will correct the issue.
Since many of our products are custom made for each client it is important that you order exactly what you are looking for. If you are in the Clayton (or surrounding areas) of NC we have all of our teas available for you to taste and smell to see what your preferences may be. This will ensure that your order is what you expected it to be.
Shipping Procedures:
Being that each product is blended and packaged at the time the order is placed, there is a minimum 48 business hour turn-around time for processing and shipping (some products may take up to 2 weeks for turn-around). Some custom blends may take more than 2 weeks turn-around time as some ingredients may need to be special order. Should a custom order have longer than a 2 week turn-around time we will contact you with the option to proceed or cancel the order prior to beginning production. We make every effort to get orders processed and shipped ASAP. However, at certain times of the year (ex. holidays) delivery times may be extended due to higher demand, vacation/holiday hours (for both us and our suppliers), and longer shipping times so plan accordingly and message us for current shipping times.
We are happy to ship to a PO Box. However, we are not responsible for packages left unclaimed at the post office.
Due to the nature of our products we advise having someone personally accept packages. Please be sure to provide a ship-to address that generally has someone present that can accept delivery. We are not responsible for packages left outside by any mail/package carrier. Nor are we responsible for packages that are not picked up or alternate delivery arrangements made once notice is left by the carrier about an attempted delivery of a package.
Any errors must be reported within 7 business days of receipt of the package. Please check your packages carefully when they arrive.
We generally use USPS for all of our shipping. However, we reserve the right to use the carrier service of our choice. If a specific carrier is requested additional fees may be charged.
Disclaimer:

The statements made on this website have not been evaluated by the FDA (U.S. Food & Drug Administration). Any education, services, and/or products provided on our website, blog, in-person consultations or any social media accounts are for educational purposes only and not intended to diagnose, cure, prescribe or prevent any disease. Nor is any information here intended to replace the advice of your qualified health care provider. Some herbs may be contraindicated with certain medications and/or medical conditions.

Please sign in so that we can notify you about a reply